Quality & Performance
The Quality & Performance Directorate does exactly what it says on the tin! Bringing together our quality assurance functions along with the data teams – they are critical in the delivery of services to children and young people.
Find out more by clicking the links below.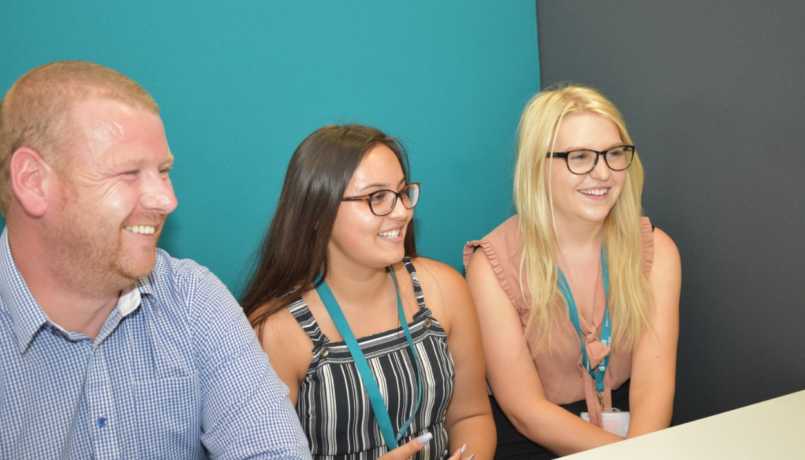 Business Improvement and Change
Led by the Business Improvement and Change Manager, our service is the hub of our performance insight, our improvement activity and our preparation for external inspections.  We are a small service with a wide reach across the whole of Sandwell Children's Trust and also within some of our partnership forums, which includes business analysts, project managers and project officers. 
It has never been more exciting to be part of Sandwell Childrens Trust and we are front and centre in our journey to become Good and better.
Social Work Practice and Innovation
Social Work Practice and Innovation Service is all about improving the lived experience of children and families in Sandwell.
Our vision is for our services to become good and outstanding. To this end, we work together to improve existing systems of service delivery with support from our Quality Assurance and Beyond Auditing Services, and invest in our workforce by supporting their learning journey with support from our Learning and Development service.
We also support our students and Newly Qualified social workers through our Student Unit and ASYE Academy which sits within the workforce Development Service, which also look after social work progression and innovative opportunities to support practitioners achieve their professional ambitions within the Trust.
Quality Assurance and Safeguarding Service
The Quality Assurance and Safeguarding Service have Independent Reviewing Officers (IROs) and Child Protection Conference Chairs (CPCCs) who work independently with children, their families, Social Work staff and partners to establish and review plans for children (child protection plan or child in care plan) and ensure that the plans keep them safe and secure wherever they are living. 
For those children who need to be cared for away from their family, i.e. with a foster family or require a more permanent arrangement such as a new adopted family, the IROs ensure that these plans progress quickly and safely. We have specific IROs that ensure all of Sandwell's Foster Carers meet the statutory national minimum standards for the high quality care they provide to our children. 
The Local Authority Designated Officer (LADO) is also part of the Service, and is responsible for overseeing any investigations relating to allegations made against a person in a position of trust, so anyone who works in a voluntary or paid role that come into contact with children. The LADO's role is also to ensure that whatever steps are required, that children's safety and protection is the primary focus.
At the heart of the Service is our overarching aim to ensure that children are at the heart of our work and although we are an independent part of the Trust, we also work collaboratively with the Trust and our partners to ensure that the voice of the child and their best interests are what forms the basis of the planned work with them and their families.