Our benefits

When we thought about our workforce strategy – the way that we would set ourselves apart from other organisations – we wanted to something different. We wanted to create a platform to build an exceptional 'offer' to everyone that joins us, something that could grow as we mature, something that we could enhance to recognise the changing demands of social care and most importantly…something we could all be proud of.
Like everything in Sandwell, it started with a conversation. What was important to our colleagues? What were their personal aspirations and ambitions? What would help us make Sandwell the place to be…a place where people flourish?
We gathered all of the feedback, we looked around to see what the very best in all sectors were doing, and the '12 Reasons to work in Sandwell Children's Trust' were born.
Like all great strategies, the 12 Reasons is dynamic. The framework enables us to think creatively about the way we recognise, reward and support our staff. 
Scroll down to see how the 12 Reasons could benefit you.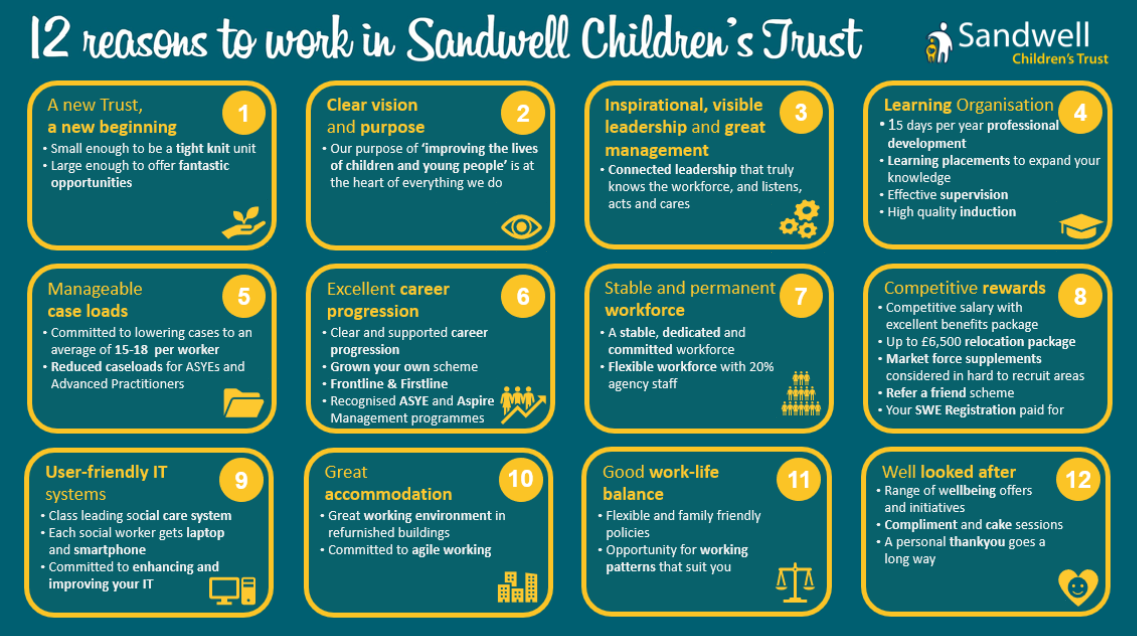 Open the links below to see what have been doing with our 12 Reasons…and check back regularly!