Foster for Sandwell
We are a not for profit fostering agency. We are owned by, but independent from, Sandwell Metropolitan Borough Council. This means that we that we are responsible for all children in care in Sandwell.
Start your fostering enquiry here
Click the button to start your fostering journey today! (Please note – if you make an enquiry, you'll get a reply email from us.  If you don't see one, please check your trash or spam folder – thanks!)
Or if you have any questions or queries please don't hesitate to call us on 0800 358 0899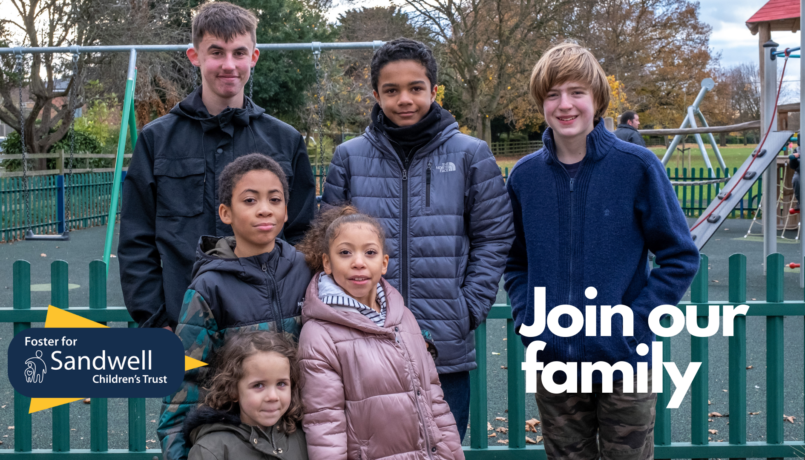 Find out about fostering…
Click the buttons to explore fostering for Sandwell
You can also join us for our next virtual fostering information event on Wednesday 19th January at 6pm to find out about fostering for Sandwell and meet some of our fostering team.
Contact us to request your meeting link on 0800 358 0899 click the 'start your fostering journey' button above to let us know you would like to chat to us online.