Christmas coffee morning for our foster carers
Foster carers from across Sandwell were joined by The Right Honourable Jacqui Smith, Chair of Sandwell Children's Trust, Frances Craven, Chief Executive of Sandwell Children's Trust and Councillor Simon Hackett, Cabinet Member for Children's Services at a special Christmas coffee morning this week.
The Christmas coffee morning was a chance for Sandwell Children's Trust to say 'thank you' to their foster carers, with cakes and mince pies.
The Rt Hon Jacqui Smith commented; "It's really important to offer our foster carers the chance to get together occasionally, without it being a meeting or training course. Our foster carers do vital work, supported by our social work team. I think it's important to meet as a whole team from time-to-time and let our carers know how much their commitment to Sandwell children is appreciated.
"Everyone is so dedicated to looking after children, it is good to take time out once in a while and say thank you."
Councillor Simon Hackett added: "I've heard some really heart-warming stories this morning – and I know that so many of our carers have made an enormous difference to the lives of the children they look after.
"I want to appeal to anyone living in or around Sandwell, who is thinking about fostering - if you have the time, the space and the passion to give a child a better chance in life, get in touch to find out more."
Anyone interested in fostering with Sandwell Children's Trust can call 0800 358 0899, or contact us online at www.sandwellchildrenstrust.org/fostering.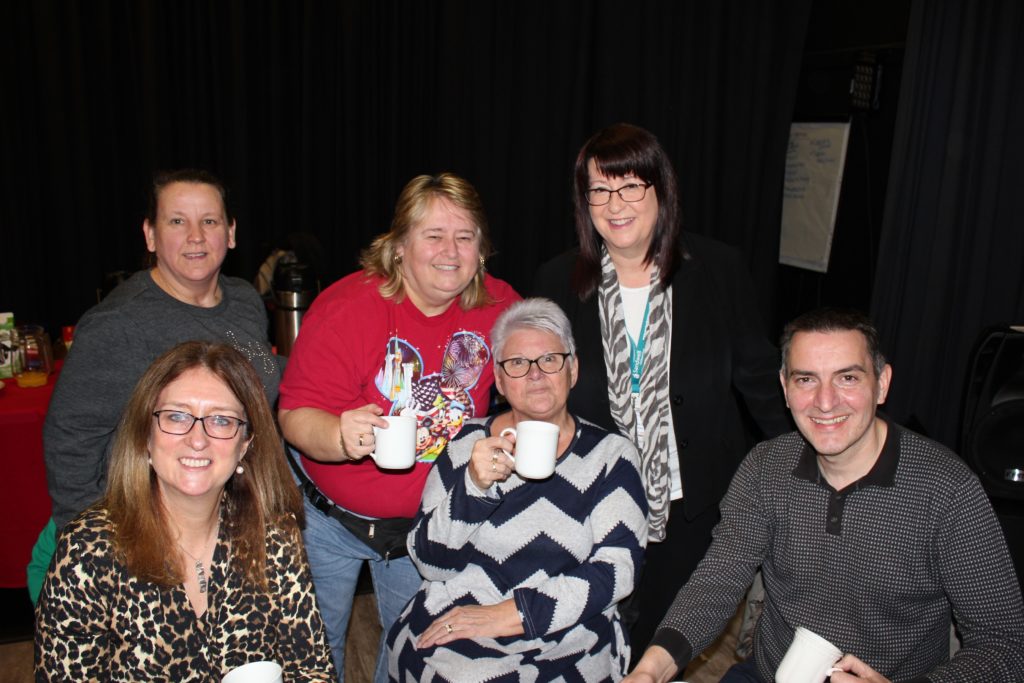 PIC CAPTION: Back Row (L-R) Foster carers Judie Perry, Gaynor Mills, Chief Executive -  Frances Craven. Front row - Chair of Sandwell Children's Trust Jacqui Smith, Barbara Hale MBE, Cllr Simon Hackett.