New Sandwell Children's Trust Chief Executive backs Foster Care Fortnight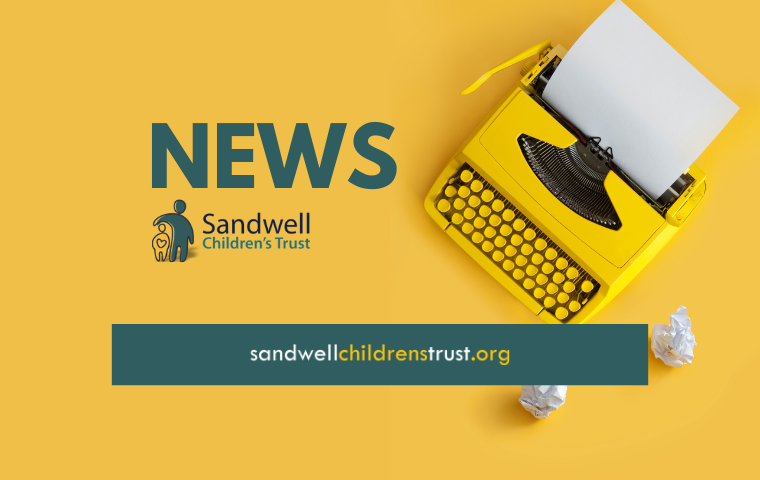 Emma Taylor, who became Chief Executive of Sandwell Children's Trust in April, is backing the Trust's 2021 Foster Care Fortnight campaign to highlight the need for more foster carers and to encourage people thinking about fostering to find out more by contacting the Trust.
"One of the exciting things about Sandwell Children's Trust is its family feel and desire to help children who need our support. Whilst 'family' can have different meanings to people, it's important that we have enough safe, secure, loving homes locally for children who are not able to live with their own families and need to be in our care.
So, I'm delighted to be supporting our contribution to Foster Care Fortnight. It's great to hear about all the things we are doing to make it possible for people to step forward and foster for Sandwell, which mean more people will be able to consider making fostering in Sandwell an option for them. It also means that more of our children can live within a family environment without needing to be moved outside of Sandwell."
Sandwell Children's Trust will be playing a leading role in the Fostering Network's national Foster Care Fortnight campaign (10th – 23rd May), which this year has the theme #WhyWeCare. Throughout the two-week campaign Sandwell Children's Trust will be publishing short films from our staff and foster carers on the Sandwell Children's Trust Facebook page, as we celebrate the work of the Trust, keeping children in Sandwell safe.
"I have been really impressed by the work of Trust and how focused it's been on delivering a high-quality fostering service to both our carers and of course our children. We already have amazing and caring people fostering for Sandwell and during Foster Care Fortnight I would encourage everyone to spread the word, however you can. Even if fostering is not for you, you can still help – tell your friends, share post, tweet your support.
It really makes a difference and the more carers that join us, the more we can help our children live and achieve their ambitions in Sandwell."
Notes to Editor:
Campaign details:
Live events during Foster Care Fortnight (10th – 23rd May) will be held online. Anyone wishing to participate can contact the Fostering Service on 0800 358 0899 to request the Teams meeting link.
Sandwell Children's Trust will be sharing Foster Care Fortnight messages throughout the campaign on Facebook www.facebook.com/sandwellchildrenstrust around the national campaign theme of #WhyWeCare
There will also be a JC Decaux outdoor advertising campaign from 18th May to 1st June at 50 sites across Sandwell.
The national Foster Care Fortnight 2021, run by the Fostering Network will have the theme #WhyWeCare.