Covid-19 update
Please check this page regularly for updates.
We have added some useful links and documents at the bottom of this page.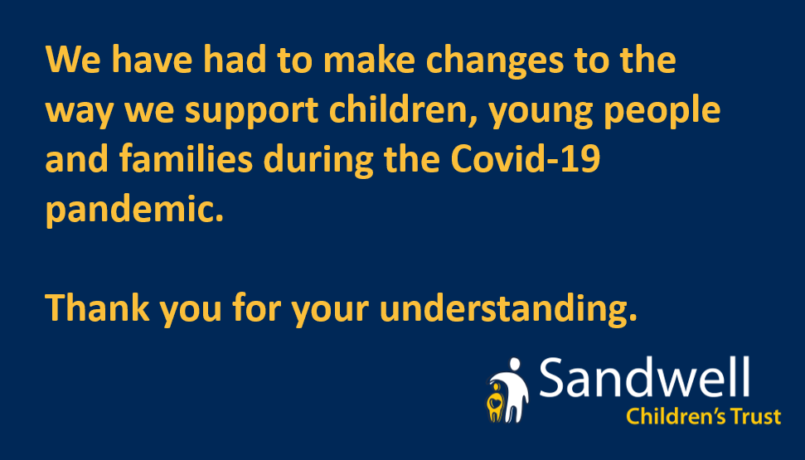 Buildings
We have closed all of our buildings to members of the public, a small number of staff providing essential duty services will work from the council house in Oldbury.
Contact
Until further notice we have suspended face to face contact. Your social worker will find alternative ways to make contact happen, these could include video calling or telephone. The Hollies Contact Centre in Smethwick is closed.
Our staff
Our staff are following government instruction and where possible working from home. They have full access to the computer systems they need, and are contactable via their mobile phones. Your social worker or other person supporting you will make sure you know how to contact them.